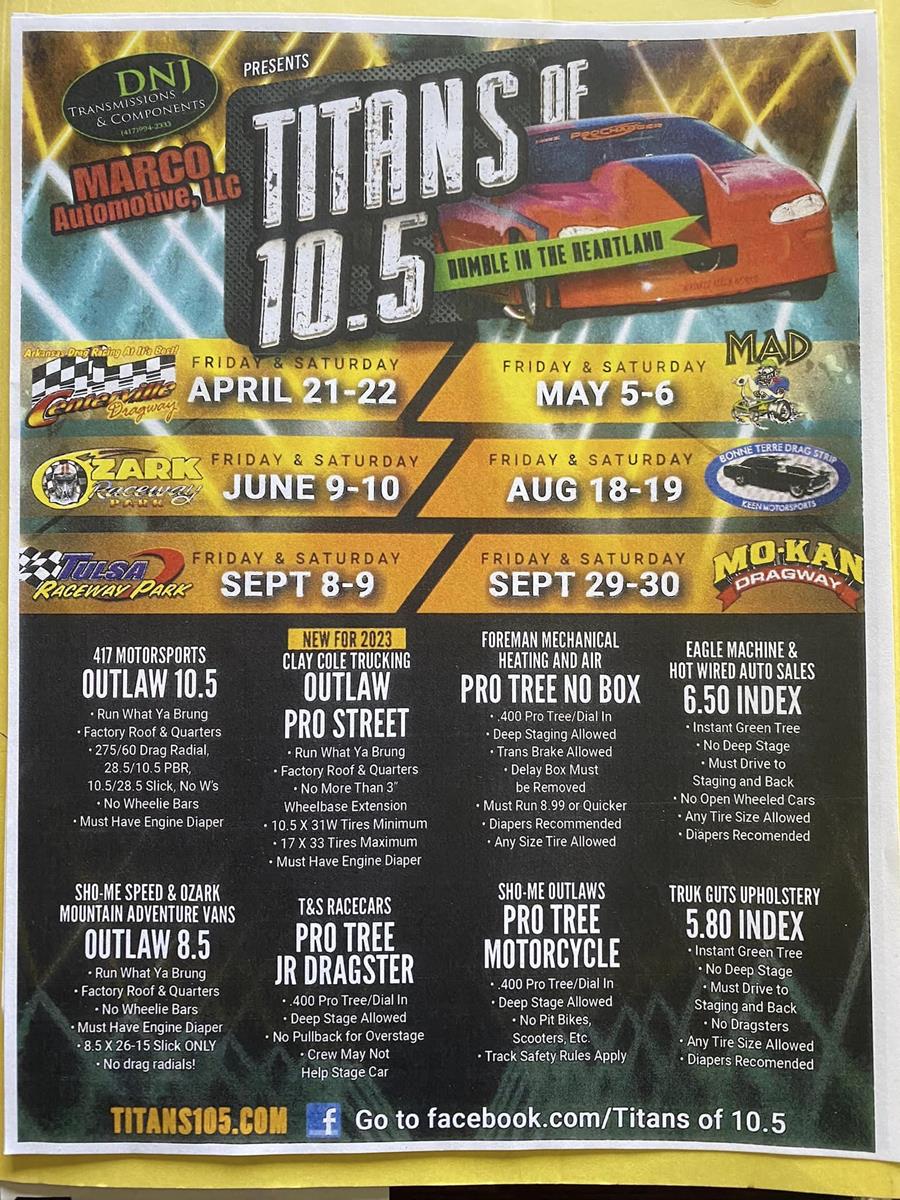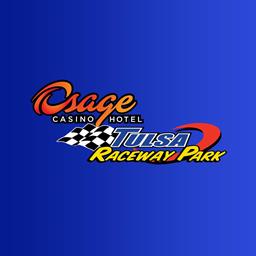 9/5/2023
Tulsa Raceway Park
---
The TITANS are COMING! Titans of 10.5 that is!!
IT'S TIME TITANS RACERS AND FANS……We head to Tulsa Raceway Park for Titans of 10.5 Series Race #5!!! This will be on September 8th and 9th.
We have lots of exciting things in store for our special "EVERLAST CONSTRUCTION QUEST FOR THE 3's" edition at TRP for '23!
……I have heard some rumor about a possible 4 car 10.5 Outlaw Shoot Out during Friday Night TNT! More on that later!
……Like always, we have something for almost everyone! Besides 10.5 Outlaw and 8.5 Outlaw, there is a NEW Outlaw Pro Street Class, 6.50 and 5.80 Index, Pro Tree Bikes, Pro Tree Jrs, and Pro Tree No Box for the bracket guys.
…….Because of Everlast Construction's generosity, we will be honoring all folks carrying a current Military ID with a FREE ADMISION! All of our racers appreciate you folks more than we can ever say!
……ALSO, a little added incentive to see that first 3 second Titans run! We are adding a $500 Bonus to the first car to break the 3 second barrier on Saturday during testing or eliminations. As a little carrot out there, who would like to add to that bonus and up the ante for that record breaking pass?
---
Back to News